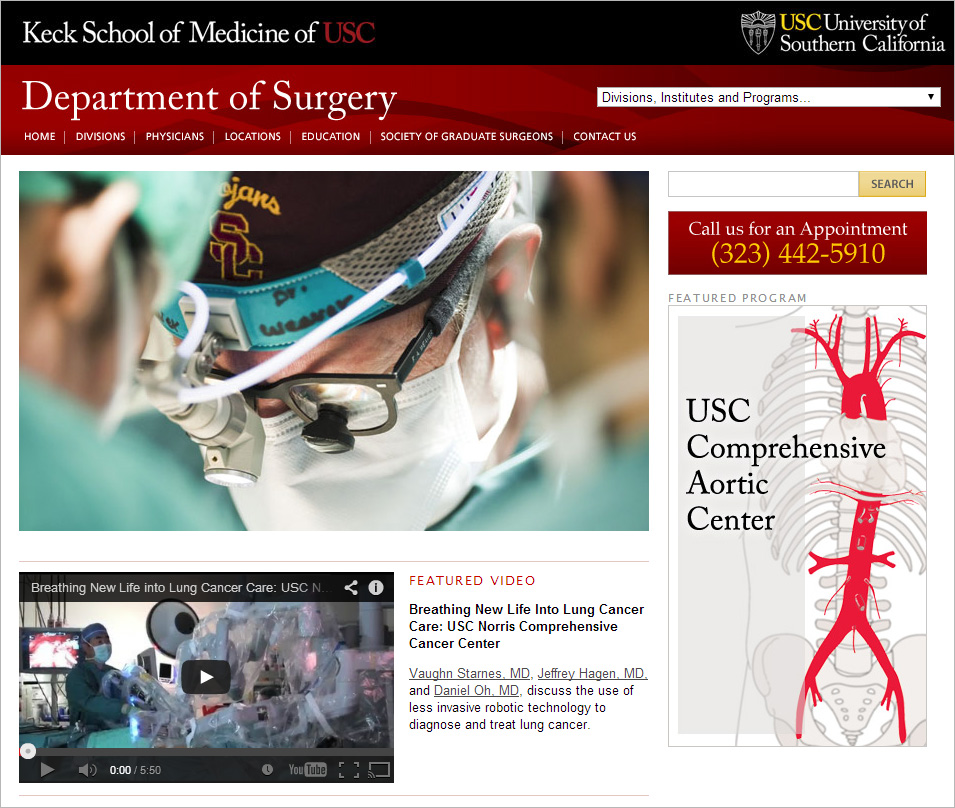 Department of Surgery archived website
As of September 2016, the site annually receives more than 2.27 million page views from more than 1.37 million unique visitors, and has increased traffic by 25% every year. Working directly with surgeons and administrators, I created the architecture for a 2000-page site, including 15 divisional subsites. Researched, wrote and proofread text content, created and edited photos, diagrams, and illustrations, and promoted the site through SEO and social media, including Facebook, Twitter and YouTube.
To see how I devote a whole day working on this project, please read A Day in the Life.