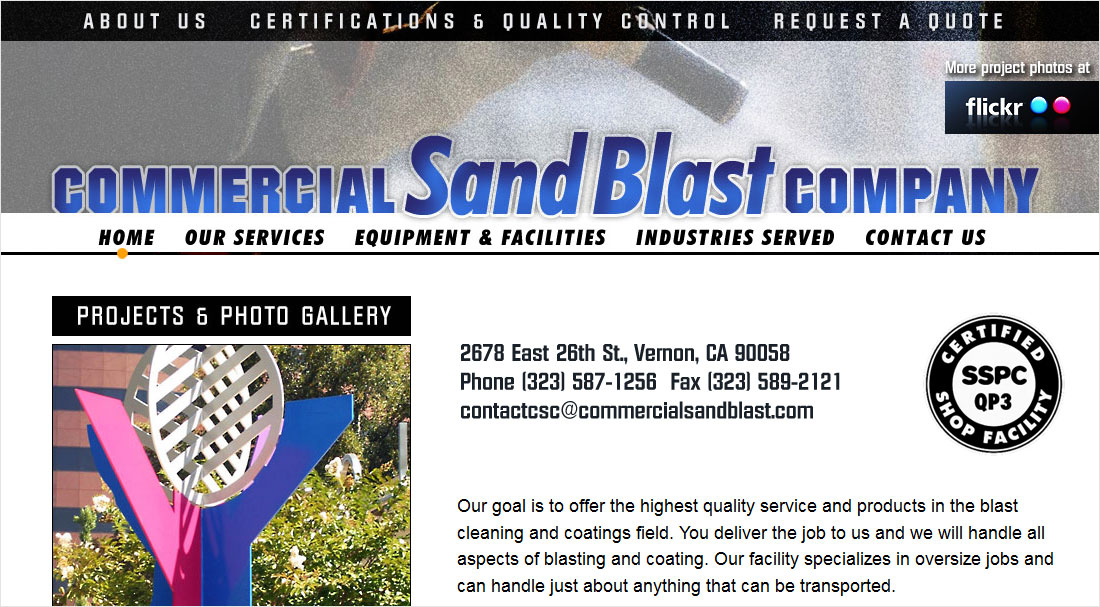 www.commercialsandblast.com
Produced for a modest budget and with very little text content from the client, the Commercial Sandblast website required maneuvering of available collateral material to create a sense of visual robustness. Another goal was to get the simple message of "we do commercial sandblasting, pipeline coating, painting and restoration" out to the public, as clearly as possible. Because the client had dozens of high quality photos of their projects, we focused on images to promote the company's skills and equipment, while emphasizing that they are certified, safe, and capable of handling almost any job.
In addition to design, each web page was optimized to attract search engines (SEO) based on specific criteria, including promotion to local businesses in the Los Angeles area.